Recommendations are based on personal travel experiences and research. If you book through links on our site, we may earn a commission at no extra cost to you.
—
British Columbia is home to some of the country's most stunning landscapes and diverse cities.
The province boasts rugged coastlines, towering mountains, and pristine lakes, making it an ideal spot for adventurers and nature lovers alike.
Meanwhile, BC's bustling cities offer everything from cultural landmarks to interesting museums, diverse cuisine and cool neighbourhoods, ensuring there's something for every type of traveller.
In this article, I highlight some of the most interesting and unique places to visit in BC.
These include hidden gems that you might not have discovered yet but offer many unforgettable experiences.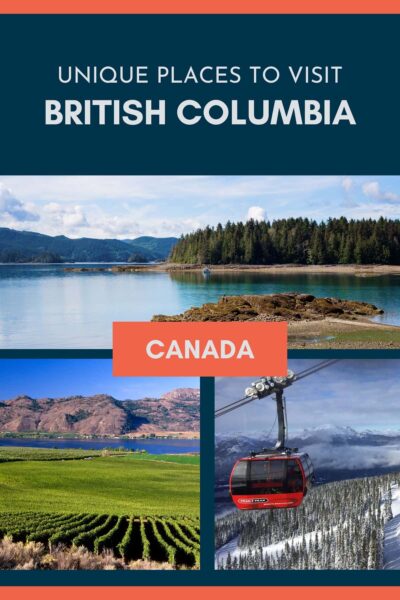 Unique Places to Visit in BC
Coastal Region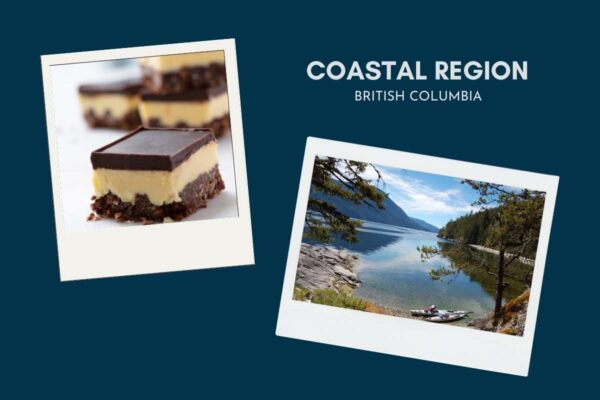 1. Tofino and Ucluelet – These are popular beach towns located on the west coast of Vancouver Island and are known for their rugged natural beauty, pristine beaches and world-class surfing.
These towns are unique in their location on the edge of the Pacific Rim National Park Reserve.
Here, you'll have the chance to experience a diverse range of ecosystems, including old-growth rainforests, rocky shorelines, and sandy beaches, as well as the area's rich Indigenous history and culture.
The area is also known for their locally sourced seafood and farm-to-table cuisine, making them a haven for foodies looking to sample the best of Vancouver Island's specialties.
2. Haida Gwaii – Formerly known as the Queen Charlotte Islands, Haida Gwaii is a remote archipelago off the northern coast of BC that is known for its pristine wilderness, rugged beauty, and rich Indigenous history.
The islands are home to the Haida people, who have lived on the islands for thousands of years, and their culture and traditions are deeply ingrained in the land and sea.
Visitors to Haida Gwaii can explore the ancient rainforests, observe abundant wildlife, learn about Haida culture and art, and experience a way of life that has remained largely unchanged for centuries.
The archipelago also boasts unique geological formations, such as the UNESCO World Heritage Site of SG̲ang Gwaay, also known as Ninstints, a village of beautifully preserved Haida totem poles and longhouses.
3. The Sunshine Coast – For a laid-back getaway with stunning ocean views and a peaceful atmosphere, be sure to check out the Sunshine Coast, a picturesque string of coastal communities.
Located just a short ferry ride away from the hustle and bustle of Vancouver, you can unwind, relax, and soak up the natural beauty of BC's rugged coastline.
Some of the popular coastal communities along the Sunshine Coast include Gibsons, Sechelt, Roberts Creek, Halfmoon Bay, Madeira Park, and Powell River.
4. Nanaimo – The second-largest city on Vancouver Island, has a picturesque harbour, abundant green spaces, and endless opportunities for outdoor activities, making it an ideal destination for those seeking a balance of city amenities and natural beauty.
One of the unique features of Nanaimo is its world-famous Nanaimo Bar, a delicious no-bake dessert that consists of a chocolate and coconut base, a creamy custard filling, and a chocolate ganache topping, which is said to have originated in the city in the 1950s.
If you're planning a visit to Vancouver Island, don't miss my guide to the best places to stay in Nanaimo, showcasing a diverse range of accommodations that capture the city's vibrant spirit and natural beauty.
Interior Region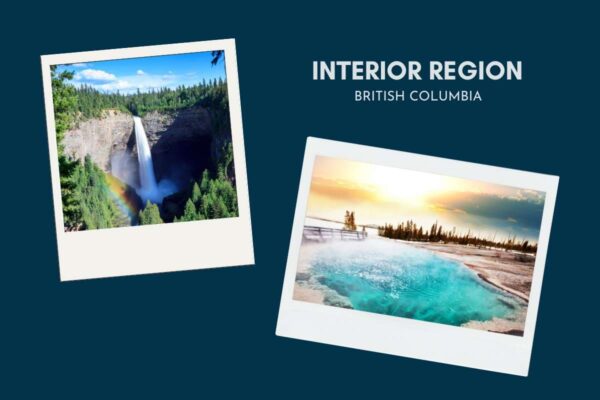 5. Osoyoos – A unique desert town in the Okanagan Valley's southern part. Known as Canada's only true desert, it is characterised by warm, dry summers and mild winters, making it a popular destination if you're seeking a sun-drenched holiday.
In addition to its arid climate, Osoyoos is also renowned for its exceptional wineries, many of which offer tastings and tours for visitors. The region is home to over 40 wineries, ranging from small family-run operations to larger, more established vineyards.
The town also boasts a number of picturesque lakes, including Osoyoos Lake, the warmest lake in Canada and perfect for swimming, boating, and fishing.
6. Kelowna – Located in the heart of the Okanagan Valley, Kelowna is a vibrant city that offers a perfect blend of urban and natural experiences.
Its downtown core is alive with boutiques, coffee shops, and restaurants, while its surrounding areas boast beautiful parks and outdoor activities such as hiking, biking, and skiing.
The city is also renowned for its vineyards and wineries, making it a great destination to mix the advantages of city life with wine tasting.
If you're looking for unique and stylish accommodation options in the heart of BC's beautiful Okanagan Valley, be sure to check out my guide to the best boutique hotels in Kelowna, featuring top-rated properties that cater to all kinds of travellers.
7. Hot Springs Cove – This unique destination is located on the west coast of Vancouver Island and is known for its natural hot springs that offer a relaxing and therapeutic experience.
The hot springs are only accessible by boat or seaplane, which makes the journey to this remote location all the more memorable.
8. Wells Gray Provincial Park – The park is a vast and rugged wilderness area located in east-central BC. This park is home to some of the most spectacular waterfalls in Canada, including Helmcken Falls, which plummets 141 meters down into a deep canyon.
You can also enjoy scenic lakes, lush forests, and a network of hiking trails that wind through the park's rugged terrain.
9. Tweedsmuir Provincial Park – One of the largest parks in British Columbia, its size and diverse landscapes make it a popular destination for nature enthusiasts and outdoor adventurers.
The park features towering mountains, sweeping glaciers, and ancient rainforests, providing visitors with a wide range of hiking and camping opportunities.
Tweedsmuir is also home to a variety of wildlife, including grizzly bears, wolves, and bald eagles, making it a unique place to observe and appreciate the natural beauty of British Columbia.
10. Othello Tunnels – Located within Coquihalla Canyon Provincial Park, the Othello Tunnels are a unique and scenic spot that attracts visitors worldwide.
The tunnels and bridges, which were once part of the Kettle Valley Railway, now serve as a popular hiking trail that provides stunning views of the surrounding granite walls and the Coquihalla River below.
The trail is a great option for families or casual hikers, as it's relatively flat and easy to navigate, and there are plenty of interpretive signs along the way that provide information about the area's history and geology.
Cities and Skiing
11. Vancouver – Vancouver is a bustling city on the west coast of Canada, and what makes it unique is its stunning natural setting, surrounded by mountains and the ocean.
When visiting Vancouver, you can take in panoramic views from atop Grouse Mountain, explore the lush Stanley Park, or stroll along the seawall to take in the city's skyline.
Vancouver is also known for its vibrant culture, thriving arts and music scene, and diverse and multicultural population, contributing to a fusion of cuisines and flavours.
I enjoyed exploring Vancouver's diverse inner-city neighbourhoods. You might like this if you're interested in visiting cool bars, hipster cafes, independent boutiques and galleries.
If you're looking for unique and luxurious accommodation, don't miss my guide to the best boutique hotels in Vancouver, featuring hidden gems in neighborhoods like the West End and Yaletown.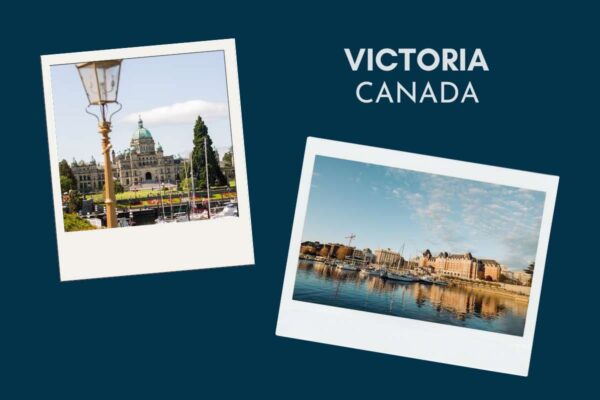 12. Victoria – The capital of British Columbia is a charming city on the southern tip of Vancouver Island. Victoria's blend of British colonial history and modern Canadian culture makes it unique.
You can explore the grand architecture of the British Columbia Parliament Buildings and the iconic Empress Hotel or stroll through the pretty streets of Old Town to discover boutique shops and restaurants.
One of the city's most famous attractions is the Butchart Gardens, a sprawling floral display that has been attracting visitors for over 100 years.
Victoria is also a hub for outdoor activities, including whale watching, kayaking, and hiking in the nearby wilderness areas.
Interesting places of interest in Victoria include Craigdarroch Castle, the Royal BC Museum, and afternoon tea at the Fairmont Empress Hotel, one of the most unique places to stay in BC.
If you're seeking an unforgettable stay in British Columbia's capital city, check out my guide to the top boutique hotels in Victoria, featuring hand-picked accommodations that showcase the city's unique charm and character.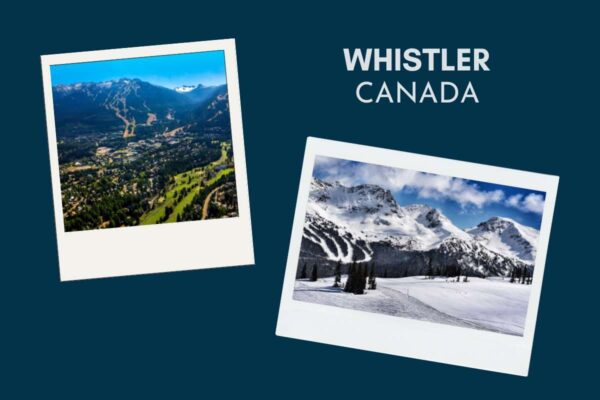 13. Whistler – Located in the Coast Mountains of British Columbia, Whistler is a world-famous resort town known for its exceptional skiing and snowboarding terrain.
However, Whistler is unique because of the incredible range of outdoor activities available year-round.
In the summer, you can go mountain biking, zip-lining, and hiking on some of the most scenic trails in North America. The town is also known for its vibrant après-ski scene, with a wide variety of bars, restaurants, and nightclubs to choose from.
Whistler is also committed to sustainability and has implemented various initiatives to reduce its environmental impact, including using renewable energy and a zero-waste policy.
Cool and unusual experiences in Whistler include the Peak 2 Peak Gondola, the Scandinave Spa, and ziplining adventures. But there are many more!
For a truly unforgettable mountain getaway, take a look at my guide to the best boutique hotels in Whistler, highlighting cozy and luxurious accommodations in this iconic alpine destination.
Exploring hidden gems in BC offers a chance to escape the crowds and discover some of the province's most stunning natural beauty and unique cultural experiences.
Discover secluded beaches with crystal-clear waters, hike scenic trails offering stunning views, explore quirky museums highlighting local history and culture, or get lost in the charming small towns that dot the province.
You can expect to uncover breathtaking scenery and immerse yourself in local communities and traditions by visiting lesser-known destinations.
The hidden gems of BC offer diverse experiences that I hope you'll find engaging, charming, or different.
These unique and unforgettable experiences are sure to leave a lasting impression and will give you a true taste of the beauty and character of British Columbia.
Responsible Travel in BC
If you're interested in how to travel more sustainably and responsibly, here are a few ideas to get you started.
Consider taking public transportation, cycling, or walking to reduce your carbon footprint when travelling between destinations.
Opt for eco-friendly accommodations that prioritise sustainable practices, such as renewable energy sources and energy-efficient lighting.
Stick to designated trails to avoid damaging sensitive ecosystems and wildlife habitats when exploring nature.
Respect the natural environment by disposing of waste properly, avoiding the use of single-use plastics and minimising food waste.
Shop and dine at locally-owned businesses to support the local economy and reduce carbon emissions from shipping and transportation. Look for restaurants that use locally-sourced, sustainably-produced ingredients and try to limit meat and dairy consumption.
By taking these steps, you can minimise your impact on the environment while enjoying all that BC has to offer and help ensure that these natural wonders will be preserved for generations to come.
Final Thoughts
When visiting this region, you'll discover a range of unique destinations in BC, such as the remote archipelago of Haida Gwaii, the natural hot springs at Hot Springs Cove, the enchanting Othello Tunnels, and much more.
Don't miss the chance to explore beyond the usual tourist spots and experience the province's natural beauty and diversity.
FAQ
What is the most beautiful part of British Columbia?
British Columbia is known for its diverse landscapes, from rugged coastlines and sandy beaches to towering mountains and expansive forests. Some popular destinations known for their natural beauty include Tofino, the Okanagan Valley, Banff National Park, Jasper National Park, and Whistler. However, many other hidden gems and lesser-known areas may also be considered stunningly beautiful.
What is the best month to visit British Columbia?
The best month to visit British Columbia can depend on the specific activities and sights you're interested in, but generally, the summer months from June to August offer the warmest weather and the most opportunities for outdoor activities. However, other seasons such as spring and autumn can also offer unique experiences and stunning scenery, while winter is ideal for visiting ski resorts like Whistler.
What special attractions does British Columbia have?
British Columbia has a wide variety of special attractions, including natural wonders like the Rocky Mountains, Pacific coastline, and rainforests, as well as vibrant cities like Vancouver and Victoria, and unique cultural experiences like Indigenous art and traditions, wildlife watching, and outdoor activities such as skiing, hiking, and water sports.
—
Recommendations are independently chosen based on personal travel experiences and extensive research.