Recommendations are based on personal travel experiences and research. If you book through links on our site, we may earn a commission at no extra cost to you.
—
Travel is not the most sustainable of activities, especially if you're flying. But by choosing a sustainable hotel with green certification, you know you are doing better than the vast majority of travellers. These hotels must meet certain criteria and quality indicators to qualify for sustainability certification.
In this guide, I share the best areas to stay and the most sustainable, eco-friendly hotels in Berlin.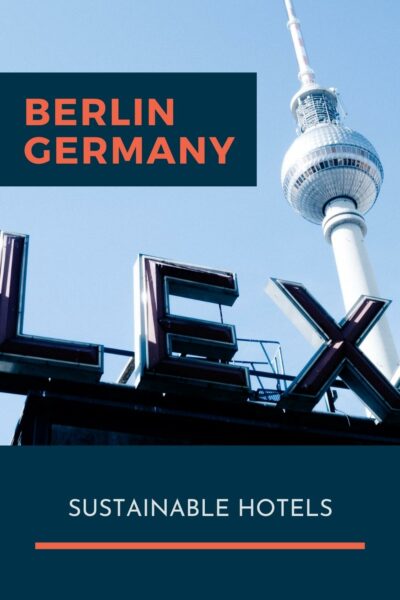 Sustainability is a complex issue for the hospitality industry, but several lower-impact features are worth looking out for. Berlin's green hotels meet the following points:
Management – The management must implement a sustainability policy covering the environment and social and economic issues.
Social & Economic Sustainability – The hotel must meet criteria for employing local workers, supporting and respecting the community, and meeting equality and diversity criteria.
Environmental Sustainability – Reducing energy and water consumption, reducing waste, eliminating single-use plastic, and reducing pollution and carbon emissions.
Sustainable Hotels in Berlin
Berlin has many excellent sustainable hotels depending on the location you are interested in staying in.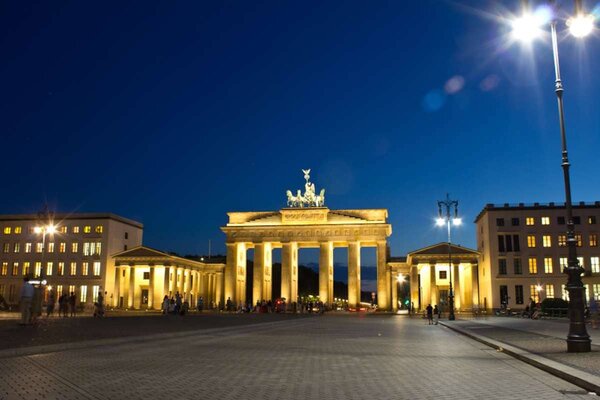 Mitte – Central Berlin
Mitte is the perfect location for seeing all the sights of Berlin while also being one of the best areas for food and nightlife.
Hotel Berlin
Address: Lützowplatz 17, Mitte
A modern 4-star hotel with a minimalist design and sleek furniture. The location is great and the gym and sauna are included in the price.
Lulu Guldsmeden
Address: Potsdamer Straße 67, Mitte,
Located in a historic building dating from 1850, the Lulu is a sustainable hotel with a modern Nordic-influenced design. Interesting features include an in-room swing, four-poster beds and a restaurant serving organic and seasonal dishes.
Friedrichshain
As one of Berlin's many hipster neighbourhoods, Friedrichshain is perfect for eating out, boutique, independent shopping and easy access to the city's sights.
Almodovar Hotel Berlin
Address: Boxhagener Str. 83, Friedrichshain-Kreuzberg
A beautiful design hotel with custom-made furniture, in-room yoga mat, bean bags and sauna. The in-house vegetarian restaurant offers organic food and a breakfast buffet.
Kurfürstendamm – Charlottenburg
If you would prefer to stay in the more sophisticated west Berlin, Charlottenburg is the place to be. You'll find an abundance of high-end restaurants, stylish cafes and the world-renowned Kurfürstendamm shopping street.
Hotel Zoo Berlin
Address: Kurfürstendamm 25, Charlottenburg-Wilmersdorf
One of the most stylish eco-friendly hotels in Berlin, Hotel Zoo meets the Green Globe certification criteria as well as having a stunning industrial design, historic, cultural significance and luxurious accommodation.
Berlin is a great sustainable escape, with many sustainable projects and events happening around the city regularly. You can take eco-tours, visit local community events, organic restaurants and markets and more.
Our guide to the best places to visit in Germany offers a comprehensive list of the most breathtaking and historically rich destinations the country has to offer, complete with insider tips and recommendations to make your trip truly unforgettable.
Visit Berlin's website is an incredibly useful resource for anyone planning a trip to the city, providing extensive information on everything from popular tourist attractions to local events and hidden gems, as well as helpful tips for navigating the city and making the most of your time there.
Responsible Travel Tips
Many of us are increasingly concerned about climate change and sustainability. Here are some tips to get you started with a responsible travel approach.
Take public transportation or rent a bike instead of driving a car to reduce your carbon footprint and support sustainable transportation in Berlin. I don't think you'd want to drive in Berlin anyway. Public transport is brilliant and accessible and cycling is increasingly safe.
Look for sustainability in hotels, meaning accommodations that prioritise renewable energy and environmentally-friendly practices. Hotels that use renewable energy are particularly important if you can find one in your budget.
Avoid fast fashion and limit consumerism by purchasing locally-made products and souvenirs. Berlin is well-known for its independent fashion so take advantage of this if you're looking to buy new or vintage.
Support local businesses, especially small and independent ones, to help boost the local economy. Head to the inner city districts for this.
Look for restaurants that use locally sourced ingredients and practice sustainable food waste management to minimise the environmental impact of your food consumption. There are plenty of cafes and restaurants in Berlin that are doing this.
Consider plant-based diets or locally sourced meat options to minimize your environmental impact. Easy in Berlin as it has a huge vegan movement!
Please share your sustainability tips in the comments.
If you have questions or want to leave a hotel review, please do so in the comments.
—
Recommendations are independently chosen based on personal travel experiences and extensive research. This post contains affiliate links to hotels in Berlin, Germany. This means I get a small commission from any bookings at no extra cost to you.